One of the glories of Sweden is Fika … taking time out for coffee, cake and a chat. Heaven on a plate … On a trip to the southern region of Skane (Skåne) I sampled a lot of VERY good cake as well as many more sensory delights. It's a land...
"Can you get rooster online?" asked one of our group. None of us knew. Well, it's not something we'd ever thought about, but here we were, standing in the middle of the very smart Ystad Saltsjöbad hotel restaurant, about to roast rooster. Head Chef Peter was showing us how to make a...
Do you know the Lake District, Cumbria UK? If so, you probably think of mountains, lakes, poets – and possibly a drop of rain! Well, there is a whole lot more to it than that, and you can experience the full-on quirkiness that the area can offer at Cumbria's annual Chilli Fest...
Load more posts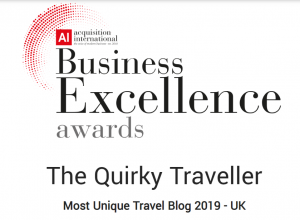 Search the site
ABOUT THE QUIRKY TRAVELLER
Hi, I'm Zoë; welcome to my quirky world…
QUIRKY TRAVEL is about seeing the world from a different angle, looking at things from all sides, finding the unusual, the interesting, the fascinating. It's about quality combined with classiness, it's about being curious about everything and wanting to know more…
Categories