Festive snowmen at Dunster Christmas Shop Christmas decorations bring simple joy and delight; if you don't agree, BAH HUMBUG to you! Unpacking the boxes of colourful baubles, bells, angels, stars, Father Christmas, candles, tinsel, fairy lights and wreaths is a magical experience. Many objects bring back memories of childhood, family,...
In this occasional series of articles, The Quirky Traveller Object is something I've brought back from my travels over many years. It usually has a strong personal meaning and invariably brings back happy memories of the wonderful people and places I have visited around the world. Italian Espresso Coffee Pot from...
The Segovia Nativity scene "Away in a Manger" has always been one of my absolute favourite Christmas carols. It has an innocent simplicity which encapsulates the meaning of this special time of year and brings a tear to the eye when sung by little children.  The manger, or crib, gently...
Load more posts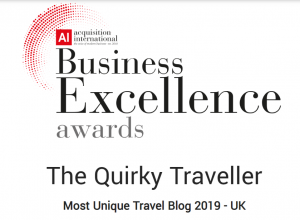 Search the site
ABOUT THE QUIRKY TRAVELLER
Hi, I'm Zoë; welcome to my quirky world…
QUIRKY TRAVEL is about seeing the world from a different angle, looking at things from all sides, finding the unusual, the interesting, the fascinating. It's about quality combined with classiness, it's about being curious about everything and wanting to know more…
Categories