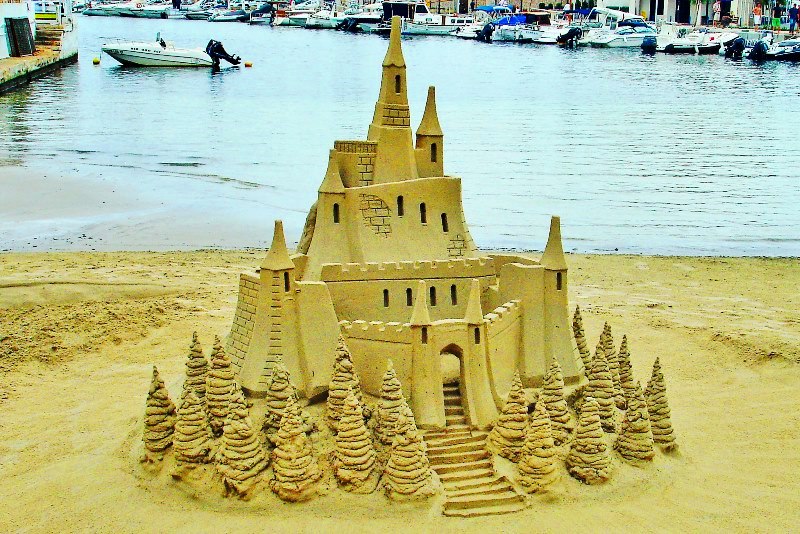 Building sandcastles on the beach has got to be one of the quintessential childhood memories for many of us. Fill a bucket with damp sand, turn it upside-down, bash it on the end with a plastic spade, jiggle the bucket and lift, keeping fingers crossed it will come out perfect with no crumbling edges. A few of these places strategically around the beach and we have ourselves a castle. Most of us are perfectly happy with that. However, some people have taken this simple pleasure and made it onto an art form. All around the world you will find Sandcastle competitions and displays that are breath-taking in their complexity and beauty.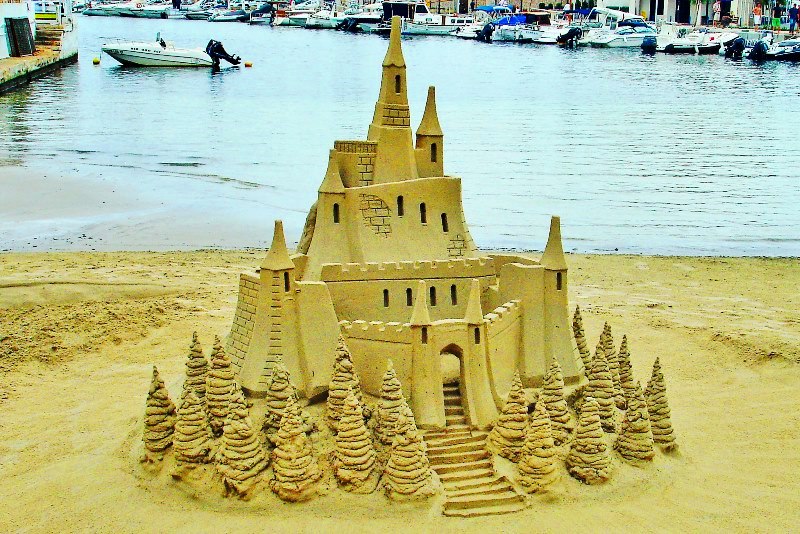 On a family holiday in Puerto Pollensa, on Majorca, we saw a wonderful display of fairytale sandcastles carved out of the beach. The one above, with its pointy turrets, curved walls and delicate details, reminded me of Marienburg Castle in Lower Saxony, Germany, which has strong resemblance to Walt Disney's Sleeping Beauty Castle.
At night the sandcastles on Puerto Pollensa beach were lit with red lights that glowed like fireflies in the summer evening warmth. Ali Baba's Castle vied for attention with Aladdin's Castle. In front of the Dragon's Castle curled a sculpted dragon guarding his territory. There was a collecting box for donations to the guys who made these magical creations. Plenty of euros given by generous holiday-makers happy to be reliving childhood memories and admiring sandcastle-perfection.
Read more about Majorca
Puerto Pollensa; flipflops, pan-pipes and the beach
Palma; the exquisite pearl of Majorca
Love Sandcastles? Pin it!