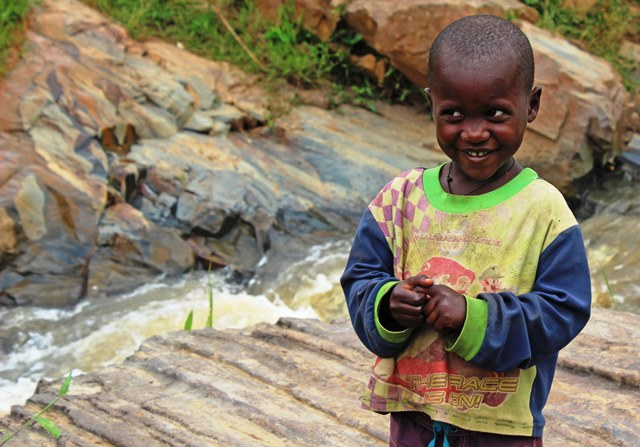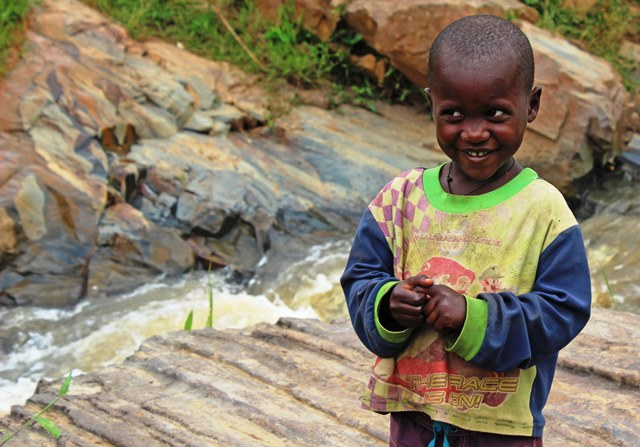 Little boy in Rwanda
On a very long coach trip through Rwanda from Kigali up to Volcanoes National Park, we stopped en route for a 'comfort break.' As soon as we got off the bus, we were surrounded by a gaggle of children and adults who seemed to appear from nowhere. All curious, some holding back and others venturing closer, they wanted to say 'hello' and see what we were wearing and holding. This little boy caught my eye with his delightfully shy smile and, as I crouched down to talk to him, he came closer and closer. Finally he reached out a tentative hand to my camera so I handed it to him to have a look. Another member of our group came up and called to him to have his photo taken.
I stepped back, clicked and got this shot. He sums up the warm welcome and friendly faces we saw throughout our memorable trip to Rwanda with Uber Luxe Safaris, a country coming to terms with a tough past and and embracing an exciting future.
Read more on Rwanda
Up close with Mountain Gorillas in Rwanda
5 great reasons to visit Rwanda
Love it? Pin It!