Sweden is an intriguing blend of stunning scenery, lively cities, modern design and cool style. I visited the Skane region of this attractive country a few years ago. Its beauty and crisp coastal drama left a lasting image in my travel memory bank. One day was spent a day around...
Winter is coming … The mornings have been thick with frost, the car takes a while to warm up, fields are covered in hoar frost and my woolly scarf is unravelled from the drawer of winter things. It's getting colder as the inevitability that winter is coming becomes a reality....
I do hope you'll take a bit of time to look around this blog and find something to stir your imagination.  Check out the blog posts for ideas for your next holiday – or simply enjoy armchair dreaming. Join me on a quirky journey of discovery in the beautiful Lake...
Load more posts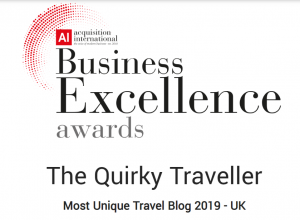 Search the site
ABOUT THE QUIRKY TRAVELLER
Hi, I'm Zoë; welcome to my quirky world…
QUIRKY TRAVEL is about seeing the world from a different angle, looking at things from all sides, finding the unusual, the interesting, the fascinating. It's about quality combined with classiness, it's about being curious about everything and wanting to know more…
Categories